Bebbanburg Northumbria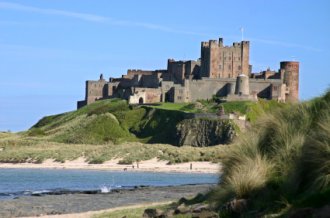 History
Bamburgh has one of the oldest history of any British castle. It was first fortifed circa 800 BCE by the Votadini, an Iron-Age Brittonic tribe whose territory expanded from south-east Scotland to north-east England (a region known in ancient times as Gododdin). This natural fortress was further developed by the Britons after the withdrawal of Roman troops in the 5th century CE. The Brittonic name of the place is recorded as Din Guayrdi or Din Guarie.
The crag was captured by the Anglo-Saxon king Ida of Bernicia in 547, and became the capital of the newly founded kingdom of Northumbria. Ida's grandson, the blood-thirsty Æthelfrith of Northumbria, renamed the place 'Bebbanburgh' after his wife, Bebba. After a brief exile in Ireland, their son, Oswald of Northumbria (604-642), returns to Bebbanburgh to be crowned king. Remembered as a moral and generous ruler, he grew into the most powerful of the seven Anglo-Saxon kings of England. Oswald was later canonised for inviting an Irish monk to his kingdom to convert his people to Christianity. The monk in question was Saint Aidan, who founded the monastery of Lindisfarne, 10 km north of Bamburgh, and became his first bishop. Lindisfarne would become one of the most properous monaesteries in Europe in the 7th and 8th centuries. Aidan is buried in Bamburgh.
The Vikings destroyed the original fortification in 993, exactly 200 years after sacking Lindisfarne. The castle was rebuilt by the Normans less than a century later. Under Norman rule, Northumbria was relegated to the status of vassal state, and though an important outpost at the border of Scotland, it never receovered its erstwhile glory.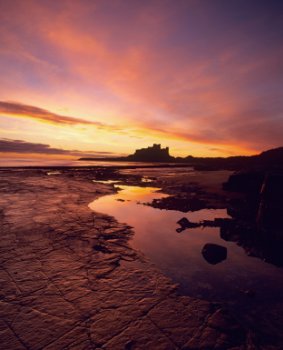 In 1464, at the height of the War of the Roses, Bamburgh undergo a 9-month siege and eventually succumbs to the artillery assaults. It was the first castle in England to be destroyed by gunfire.
In 1610, King James I relinquishes royal possession of the castle and confers it to its last royal keeper, Claudius Forster. Bamburgh remained in private hands until 1701, when Dorothy Forster, bankrupt heiress of the Forster family, marries Lord Nathaniel Crew, Bishop of Durham.
After more than a century of neglect and deterioration, the castle is acquired in 1894 by a Newcastle industrialist, Lord William Armstrong (1810-1900), who renovates and transforms the medieval fortress into his country mansion. Lord Armstrong went as far as to install central heating and air conditioning in the fortress. His descendants still own and reside in the castle today.
The Castle
Like the nearby Alnwick Castle, Bamburgh is a fortress built on a gargantuan scale. Its ramparts form an uneven rectangle of over 200 metres in length by 60 metres in width. Most of what can be seen today dates from the 12th and 13th centuries. The keep was constructed in 1164 and the Great Hall (also named 'King's Hall', in honour to King Henry III who ordered its construction) in 1221.
The King's Hall was completely remodeled by Lord Armstrong and sports a magnificent beam ceiling made of teak purposely imported from Thailand. It served as the main reception and banqueting room, and has hosted many ostentatious events. The hall is dressed up with historical potraits, old weapons, and antique furniture. There is a remarkable collection of jade, Fabergé stone carvings representing animals, and first-class porcelain (Sèvres, Crown Derby, Chelsea, Worcester) extending in the adjacent Crown Hall.
One of the castle's treasures is the 7th-century Bamburgh Sword, a sword that most probably belonged to one of the Anglo-Saxon kings of Nothumbria. It is one of the most splendid ancient swords ever found in the British Isles. Long of about 80cm, it is forged in carbon steel, and is welded with six beautiful patterns. It was unearthed during excavations in 1960.
Opening Hours & Admission
The castle is open daily from March to October, from 10:00 am to 5:00 pm (State Rooms from 11:00 am), and on weekends only from 11:00 am to 4:30 pm the rest of the year. The last admission is one hour before closing time. Admission to the castle and grounds is £8 for adults, £7 for seniors, £4 for children between 5 and 15 years old, and free under 5 years old. There are family tickets (two adults and up to three children) for £20.
How to get there
The village of Bamburgh is just a few kilometres east of A1 motorway running between London and Edinburgh. It lies 25 km (16 mi.) north of Alnwick Castle and 80 km (50 mi.) north of Newcastle-upon-Tyne.
It is possible, though time-consuming, to reach Bamburgh by public transports. If is far easier to rent a car. Otherwise, leaving from Newcastle, take a train to Berwick Station (40min, from £9), then Travelsure buses #411 or #501 to Bamburgh. There are only 4 daily bus services in total, and the journey takes 40 min. Alternatively, if you are planning on visiting Alnwick Castle beforehand, Travelsure buses #401 and #411 also connect Alnwick to Bamburgh (via Dunstanburgh Castle). Plan carefully your time as there are only three buses per day.
Share this article
Related Posts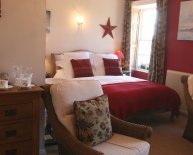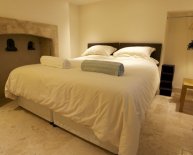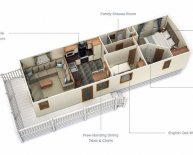 Blog categories
Copyright © 2023 l www.the-dunes.com. All rights reserved.