Lindisfarne Tour
Our one day tour from Edinburgh takes the scenic coastal route south into the Medieval Kingdom of Northumbria in North-East England; once the most important centre of religious learning and arts in the British Isles. Visit the Holy Island of Lindisfarne and explore the medieval market town of Alnwick and its stunning castle.
Tour Details
Duration: 9hrs 30 mins From: Edinburgh Departures: Tue, Wed, Fri & Sun | Apr-Oct Leaves at: 08:45 Returns by: 18:15
What's included?
Knowledgeable Driver-Guide
Luxury modern air-conditioned coach
Not included?
Entrance to attractions
Food and drink
Children under 5
Visit Alnwick Castle, as featured in Harry Potter & Downton Abbey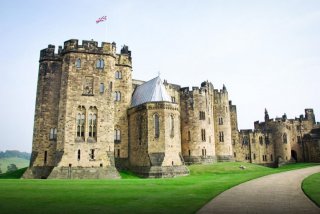 Our first stop is Holy Island, connected to the mainland by a causeway which leads into the quaint island village of Lindisfarne, from where there are stunning views of Lindisfarne Castle, (which dates back to 1550). Spend time wandering through the ruins of its Priory where the magnificent Lindisfarne Gospels were produced, sample some of the world-famous Lindisfarne 'Mead' brewed by Monks on the island, and enjoy the tranquility for which the island is renowned.
"Our tour guide; she was amazing, she was so full of great info and stories, a true storyteller."
"She made the history of the country so enjoyable to listen to and kept us entertained for hours!!!"
"The Driver-Guide had a lovely sense of humour and made sure we were well taken care of."
We continue south on to the bustling market town of Alnwick, whose greatest building is the medieval Alnwick Castle*. Enjoy time in the town centre or remain at the castle complex where there is something for everyone. Home of the Percy Family for over 700 years, Alnwick Castle is considered one of the finest castles in England and proudly known as "The Windsor of the North". Visitors can step into the unexpected in the spectacular Alnwick Garden, with its wonderful Grand Cascade and Poison Gardens. It's grounds were also used in the Harry Potter films.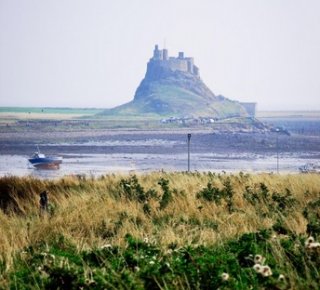 In the mid-afternoon we begin the drive north to cross the River Tweed into the historic border town of Coldstream. If time permits during this journey there will be a stop at Flodden Field, one of the best preserved battlefields in Northern Europe and scene of the infamous battle of 1513 which ended in victory for the English and the death of James IV, King of Scots.
*Please note that the tour routing and availability is subject to the tidal timetable at Lindisfarne, which may occasionally result in the tour having to run in reverse. We will be unable to visit Lindisfarne on 18th May and the 31st July due to timings of the tide.
OPTIONAL EXTRAS
Alnwick Castle, Alnwick Gardens, Lindisfarne Castle & Priory
From
Adult £43*£41 concession Children (5-16)£41 Senior (60+)£41 Students£41
Book by phone
Tel: +44 (0) 131 226 6066
FAQs
Our tours depart from outside the green Ensign Ewart pub, at 521-523 Lawnmarket, Edinburgh, EH1 2PE.
Check-in opens 15 minutes prior to the stated departure time and closes 5 minutes prior to the stated departure time. We recommend that all passengers arrive in this window as tours must depart on schedule.
No, optional extras are not included in the tour price.
The price of your one day tour from Edinburgh includes the services of a friendly, knowledgeable and experienced Driver-Guide, and transportation on one of our luxury, modern, air-conditioned coaches.
All optional extras - attraction entrance fees, loch cruises, food and drinks, etc - are not included in the price. This is to allow our guests the freedom to choose which optional extras they would like to take part in on the day.
Optional extras for your tour are as follows:
Lindisfarne Castle & Garden: £7.30 adults, £3.60 children
Lindisfarne Priory: £5.60 adults, £5.00 concessions, £3.30 children
Alnwick Castle: £11.00 adults, £5.70 children
Alnwick Garden: £9.00 adults, £4.00 children
We have negotiated a discounted rate for the above attractions which are visited whilst on tour.
No, you don't need to worry about pre-booking any of the optional extras.
All the optional extras can be booked on the day and your Driver-Guide will advise you of how to book. We negotiate discounted rates for you, ensuring you'll always get a great deal at Scotland's top visitor attractions.
Share this article
Related Posts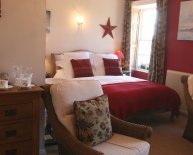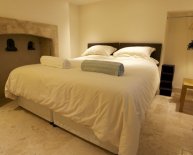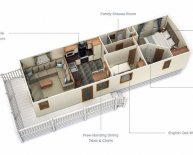 Blog categories